1 nil win. Rose to score from corner in the 96th minute.
That's what good keepers do

One of my all time top 10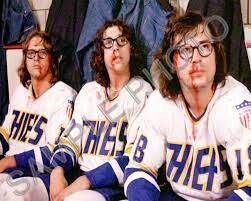 Yes, at home.

Crock of ■■■■! Must do better and make right appointments over summer. Hope I'm wrong but can't see this happening with bargain basement DOF and owner's high opinion of current manager.

No, not if this season's anything to go by.

The Wrestler. Mickey Rourke's best acting/film by a country mile.
Defo 4-2, I'm going large
So where do you recommend I risk my money? Just had a look on betfair and found it totally incomprehensible.
It's inactivity in the lockdown don't worry

My large is 5 Good British Pounds what's your mate??
Love Paul Newman the Hustler and the follow up with Tom Cruise the Color of Money are both brilliant
With the result meaning nothing what team would you use? Play some kids?
Very specific but what the hell you only live once if £1.95 more means living on the edge I'm game!
Watch Next Goal Wins. Excellent.

Interesting about Carlisle and Ifollow.
No doubt we will keep quiet about how much WE have made, it's not in the interests of the club to divulge

Commercial Sensitivity Klaxon.
I'd guess around £400,000.
By the time it filters down to us it will be £40,000 and that is IF we get told.
Look at how much info they were putting out at the time on how many people had paid to watch? someone was asking and i think they reluctantly replied a couple of times.
Meaningless game as both sides have nothing to play for, except pride. This last game of the season will put us out of our misery.
I know most of us are not happy with the events that have unfolded this season, it's not been anywhere near good enough.
My only hope is that the club does the right thing on Monday. I will refrain from spelling it out.