The Struggling Saddlers head off to Greater Manchester this weekend for a trip to Edgeley Park, home of our hosts, Stockport County.
Stockport County head into this game 17th in League Two, two places below us, after a poor start to the season for them in many people's eyes, given that many expected them to walk into League One. Promoted from the National League last year, they are in their first season back in the EFL since they were relegated out of it way back in the 2010/11 season.
Given the concern that many Walsall fans share about being relegated to Non-League at some point in the near future, our hosts are possibly the club to look to as a warning as to how bad that might be. Looking into their recent history, The Hatters actually suffered another relegation into the National League North in 2012/13, and stayed there until as recent as 2018/19 where they won promotion back into the National League. Things were so bad for the club that they even went to part-time status from 2013/14 and incredibly didn't go back to being a full-time club until the 2020/21 season! Now they're back in the EFL, they certainly won't want to be back there any time soon, and neither do we!
Our hosts are managed by Dave Challinor, who also got Hartlepool United back into the EFL in recent times. The first Saddlers game I ever watched featured this man, and he could certainly throw a long ball - Dave Challinor Long Throw. Challinor will be hoping that he can drag his team further up the table and push for the play-offs and beyond, and he will see this fixture as the ideal match to grab a win to put some confidence back into his squad.
Some of the players in their squad are undoubtedly danger men for us to watch our for should they all make the pitch including strikers Kyle Wootton, Paddy Madden and alleged one-time Walsall target, Conor Lemonheigh-Evans, and creative midfielder Antoni Sarcevic.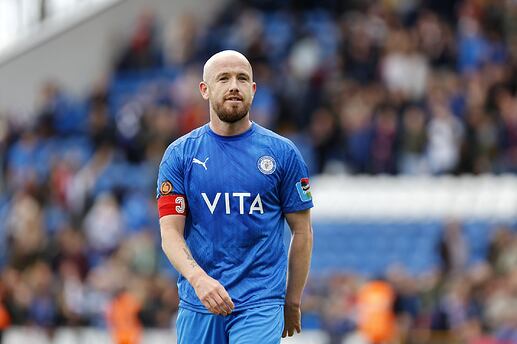 Stockport County's last six games have been:
30th Aug - Port Vale (A) (PJT) - Lost 1-0
3rd Sept - AFC Wimbledon (H) - Won 1-0
13th Sept - Crawley Town (A) - Lost 3-2
17th Sept - Harrogate Town (H) - Drew 0-0
20th Sept - Wolves Under 21's (H) (PJT) - Lost 2-1
24th Sept - Northampton Town (A) - Lost 2-1
Walsall head into this game in what can only be considered a dire run of form now. Winless in ELEVEN games in all competitions, and winless in EIGHT league games. This leaves us in 15th in League Two, which even with a win in this game is a position we cannot go higher than. We are already 4 points away from 14th place, and we are now only 4 points off 24th place too, so there is much to be done by Michael Flynn and his coaching staff to start turning things around sharpish.
There are no fresh injury concerns in the camp at the time of writing, so based on those that we know are fit and ready to play, who would you start? I believe that Ronan Maher will be back and available for selection after a promising period away with the Republic of Ireland Under 19's over the past couple of weeks, and anticipate a place on the bench for him.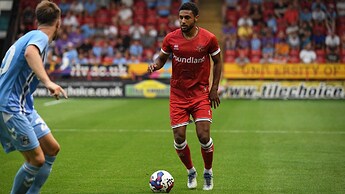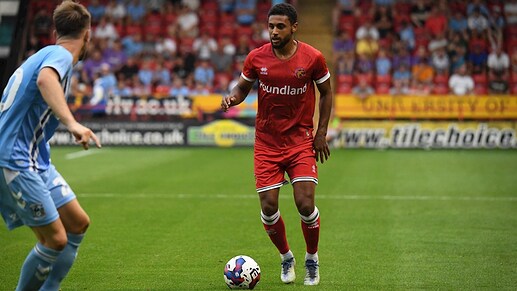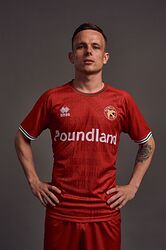 With us being away from home, do we start Comely and Kinsella together and go for the keep it tight approach? I'm sure this will be debated hotly…
The lads are going to be backed by over 600 travelling Saddlers with that number only set to grow in the lead up to the game and on the day, with us perhaps making close to a 1000 away attendance, which given the run of form we have had is spectacular. The fact the train strikes are in force that day may keep a few from attending, but if anyone has any spare spaces for other Saddlers then shout up in the 'Cadge a Lift' thread for this game here - Cadge A Lift to Stockport
What are you predictions for the game? Can we finally get the 3 points that have been evading us for so long? Or, are we heading into a winter of discontent in more ways than just the energy prices and the cost of living?
Enjoy the game, those of you that are going, and keep backing the lads.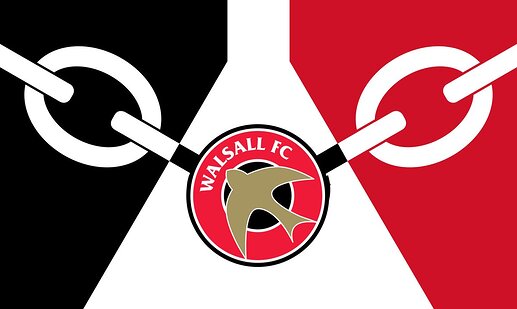 Stockport County vs Walsall - Match Result
Stockport County Win
Draw
Walsall Win