Our second away trip of the season sees The Saddlers making the long Tuesday evening trip to Barrow, where we visit Holker Street, or to give it its full sponsored title, The SO Legal Stadium.
The hosts go into this game placed 6th in League Two with 6 points. They've scored 6 goals and conceded 5 in those games, so hopefully we will see some action in this fixture too.
The Bluebirds are managed by Pete Wild who took over in the summer following a spell at Halifax Town where he was considered to be one of the best up and coming managers in non-league. He has had a good start to his EFL managerial career with the hosts, with good performances to start the season and progression to the second round of the Carabao Cup at the expense of higher-level opposition.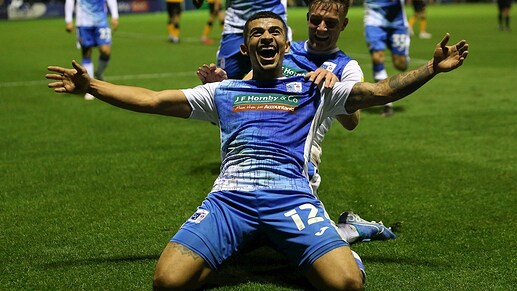 Amongst their squad they have some talented players, including John Rooney (yes, he's Wayne's brother), Billy Waters (signed from Halifax, presumably on Pete Wild's recommendation), and ex-Leeds United youngster Robbie Gotts. Also in their ranks is ex-Saddler, Josh Gordon, who during his time at the club scored 21 goals in 107 appearances. He also managed to accumulate more yellow cards than goals, which for a striker is some going. That said, he's been plodding along at Barrow, and has scored 2 goals in their 3 league games so far, and he'll be wanting to put one over on his ex-employers for sure.
Barrow's four fixtures from this season so far have been:
30th July - Stockport County (A) - Won 3-2
6th Aug - Bradford City (H) - Won 3-2
9th Aug - Blackpool (A) (CC1) - Drew 0-0 (Won 4-3 on pens)
13th Aug - Sutton United (A) - Lost 1-0
Onto The Saddlers now.
We head into this game on the back of a 1-1 draw against Stevenage last time out that saw the visitors score right at the dead of injury time in the 100th minute of the game. Whether the referee played on too long or not Is by-the-by, but what these circumstances do give us is the opportunity to see the mentality of the squad that Michael Flynn has assembled over the course of the summer.
Will we start to lose form, or will we just dust ourselves off and come back all guns blazing? That remains to be seen, but an answer will be given in some form here.
Team selection for this game will be of interest to many Saddlers, especially given that a lot of us were baffled by the decision to make only two subs in the blistering heat on Saturday, and keeping Andy Williams on the pitch when he clearly needed a break.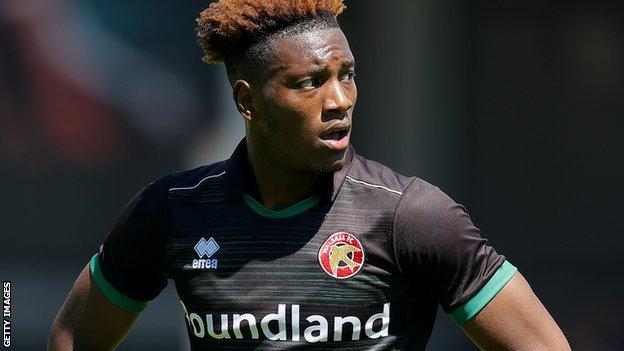 If I was selecting the team for this game then I'd be inclined to bring in Tom Knowles, Liam Bennett and Timmy Abraham as a minimum, in place of Hayden White, Isaac Hutchinson and Andy Williams. You could also argue that Taylor Allen could warrant being dropped based on his performance on Saturday, but I think he will continue. What are your thoughts?
At the time of writing, there are no confirmed injury doubts, so only the longer term absentees of Joe Riley, Conor Wilkinson, Joss Labadie, Liam Gordon & Oisin McEntee are missing.
How many of us are making the trip up on Tuesday? I'll be going after I finish work, aiming to get there around 6pm - anyone who see's me say hello! I think we've sold between 200-250 tickets so far.
Score Predictions welcome.
Barrow vs Walsall - Match Result
Barrow Win
Draw
Walsall Win